REWIND
ABOUT
70s
"We now have a 70s subdomain..."
And that's all you really need to know. But if you like some extra cheese on your pizza, then we must go...
Way back
. To less than 10 years after the 80s ended...
Thank you for reading about us. In return, we give you a site 'easter egg'. This site has been specifically designed to authentically teleport you back to the mid-80s. But it has a secret feature. It just depends how much of the '1985 factor' you can handle?

If you increase your browser 'zoom' (best on a PC), the teleportation effect will progressively get more powerful until it can only be '85 again at about 300%. Try it out and you'll see... (Works well on Chrome)
The Original Voice Of A Decade

Before
Wikipedia.
Before
Blogging.
Before
Social Media... When the 80s were the embarrasing joke of "big hair and shoulder pads"
every
time the media mentioned them...
We were here*...
And we were one of, like, only two or three big collectives out there who were shamelessly
wallowing in
celebrating the 80s in an ocean of derision and condescension. Early social media, you could say. Over the next
20 years
, we're pleased & proud of the part we've played in putting the greatest decade
on top where it belongs
*If you're interested in reading more about the origins of this site, check out a Q&A that I did with the awesome folks over at RetroInjection.com.
Who Are You Guys?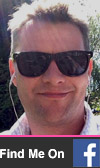 We're just 80s Movies fans who thought that this fun & vibrant decade deserved a decent home.
This site started out in the 90s as the vision of its founder,
Nick Alaway
, in a kinda "take your passion and make it happen" moment, but became what it is today thanks to the contributions of the millions of 80s movie fans from around the world who visited. And believed in the 'decade of dreams...'
Together, we rocked the 80s...
Made With Lve
We're not a faceless corporation. Just real people. Who are
only doing this for the love of these classic movies.
We're also proudly a non-commercial site. We don't have any ads to spoil your enjoyment and reveal our true motives...
"Fair Is Fair*"...
Your privacy (& our reputation) are
extremely important
to us.
That's why we don't even use cookies, for example, (unless you register) anywhere on this site. OK, so that might make things a bit more basic round here but we feel that's the way you've always liked it because you KNOW you can trust us.


*"Fair Is Fair" is, of course from The Legend Of Billie Jean, starring Helen Slater.
So Please Support Us...
By
updating
us.
By
sharing
us.
By, perhaps,
giving back
with a donation?
Running a popular site costs a suprising amount of not just time and love, but money too.
Thank You...
To the millions who have visited, encouraged and supported this site. -Without you, none of this would have happened. There truly is a cast of thousands who deserve a big 'thank you'.
My family
&amp
friends
and their unflagging moral support. This new version of the site has been a labor of love. I'm sorry that I just haven't been around as much as I should as a result...
Jane
, for listening.
'Aunty' Wendy
for your gracious support.
Kara
, for doing thousands of updates. Literally.
Simon Barber
, a founding contributor and good friend.
Stuart Fitzgerald
, my cousin, founding contributor and all-round good bloke. You're the Guv!
Paul Shrimpton and Eric Wright
both moderate the forums. Thanks guys. Its a thankless task that requires so much patience and dedication.
Since 1999. Dedicated to my late Grandmother
Daisy Warner
.
-Nick Alaway
, Webmaster.
Featured By